Programme & speakers
Detailed programme
Plenary speakers
Erik Schleef is Professor of English Linguistics in the Department of English and American Studies at the University of Salzburg, Austria. Before coming to Salzburg in January 2016, he held posts at the University of Manchester, the University of Edinburgh and the University of Iowa. Prof. Schleef received a PhD in linguistics from the University of Michigan in December 2005.
His work investigates the acquisition, use and perception of variable linguistic features and, ultimately, what this tells us about how linguistic variation is stored by the linguistic system. He makes use of quantitative and qualitative methods, and has recently done a lot of work on the link between variable features and their social meanings: where social meanings come from and how they may vary depending on context, speaker, hearer and region.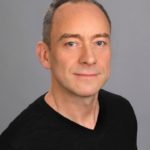 Judith Beck
Judith Beck is a research assistant and doctoral candidate at the Center for Cognitive Science, University of Freiburg. Her main research interest is how rhythmic aspects of language affect cognitive processes, with a focus on the processing of poetic language. Her dissertation topic derived from professional practice in the field of adult education: Before starting her PhD in 2018, she worked as a language and creativity trainer, developing and exploring non-canonical teaching techniques to transfer knowledge, e.g. in communication, conflict, and resilience. She is certified as a Shared Reading Facilitator as well as a Leader for creative writing and biographical narration/orientation, based on Integrative Poetry and Bibliotherapy. Additionally, she has been annually performing in poetry art-projects since 2012.