Sprachdokumentation (HPSL-Methodenworkshop)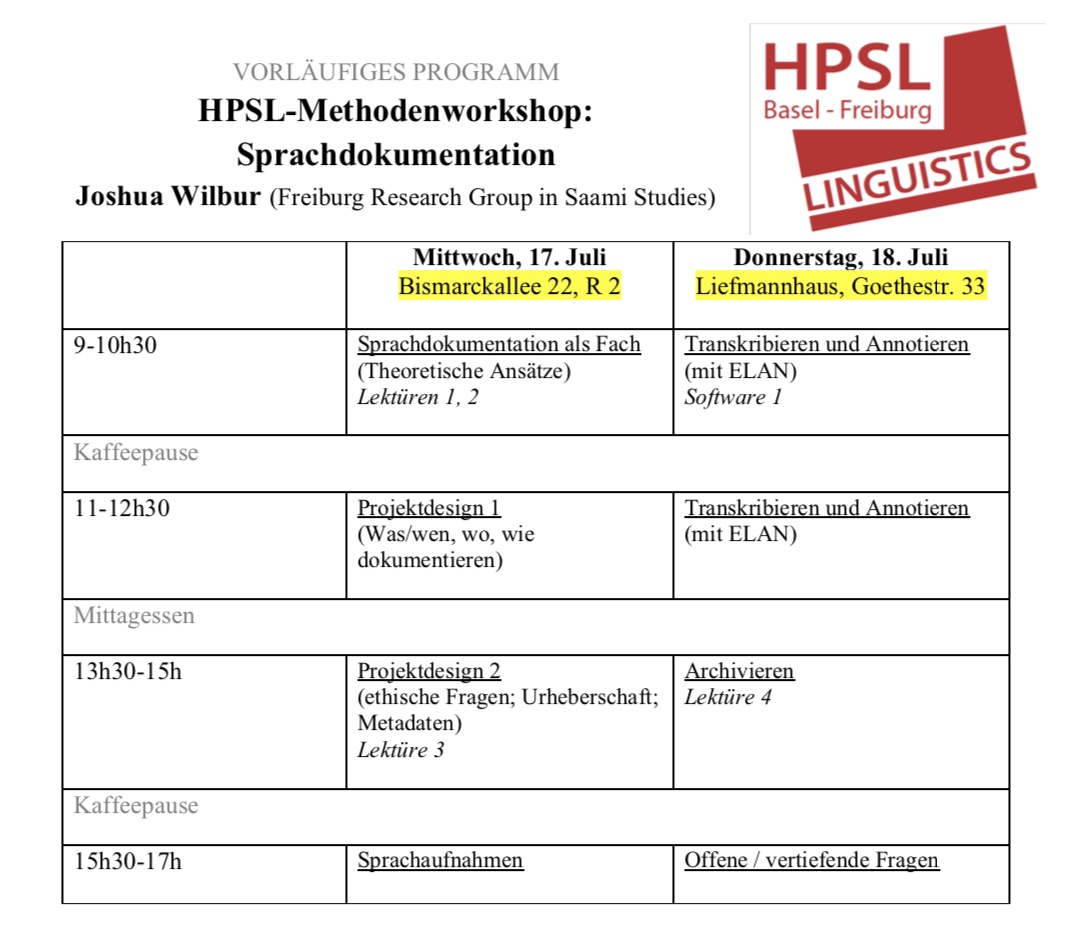 ES IST MÖGLICH, AN EINZELNEN SITZUNGEN TEILZUNEHMEN!
Lektüren
Himmelmann, Nikolaus P. 2006. "Language Documentation: What is it and what is it good for?" In: Essentials of Language Documentation. Jost Gippert, Nokolaus P. Himmelmann and Ulrike Mosel (eds.). Berlin: Mouton de Gruyter. pp. 1-30
Woodbury, Anthony C. 2011. "Language Documentation." In: The Cambridge Handbook of Endangered Languages. Peter K. Austin and Julia Sallabank (eds.). Cambridge: Cambridge University Press. pp. 159-186.
Verhaltensrichtlinien im Rahmen von Feldforschungsprojekten am Institut für Linguistik der Universität Leipzig (https://linguistik.philol.uni-leipzig.de/forschung/ethikrichtlinien-feldforschung/)
Bird, Steven and Gary Simons. 2003. "Seven Dimensions of Portability for Language Documentation and description" Language. Vol. 79:3
Software