Multimodal Conversation Analysis: Exploring the interface between talk and the body (Ringvorlesung Sprache und Kommunikation: verbal, digital, multimodal)
| | |
| --- | --- |
| Lecturer(s) | Lorenza Mondada |
| Contact person | Heike Behrens |
| Email | heike.behrens@unibas.ch |
| Date | Tuesday, 8th November 2022, 16:15 - 18:00 |
| Location | Universität Basel, Kollegienhaus, Hörsaal 120, Petersplatz 1 Basel Switzerland |
Multimodal Conversation Analysis: Exploring the interface between talk and the body (Ringvorlesung Sprache und Kommunikation: verbal, digital, multimodal)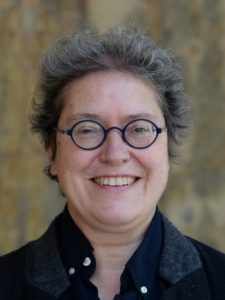 Lorenza Mondada
Starting point and questions
The importance of the body to make sense in social interaction
How to consider the entire body (and not only gestures, or nods, or gaze in a separate way) in our approach of action?
How do people identify and recognize what is going on even when they don't know the other persons they are about to interact with?
Data
• Chance encounters in public space
• Activists approaching pedestrians to ask for support to an environmental organization
• How encounters emerge in public space, how the convergence of walking trajectories projects an imminent interaction, what are the very first words uttered?
• Both an ordinary mundane practice and an institutional practice (encountering people is a skillful practice that characterizes some professions, like street vendors, activists)
• Reveals the fundaments of communication in social interaction